Occasions Hairdressings the No.1 Salon for Creative Hair Styling in Naas and Maynooth.
Looking and Feeling Fantastic, That's Our Promise to You. So whatever the occasion, sit back, relax and let us spoil you.
Choose from any one of our locations for seamless quality and service. A blend of superb cutting, beautiful colour work, flawless finishing and a personalised client service, means you can rest assure that you are in the hands of true experts. We deliver ongoing training in the latest trends and techniques to all of our team members, to ensure you consistently receive a high level of service.
Styling
Blowdry €23.00 – €27.00 – €32.00
Ladies €54.00 – €60.00
Gents €21.00 – €26.00
Students (Mon – Wed) €39.00 – €43.00
Children age 3 to 12 (Mon – Wed) €21.00 – €30.00.
Upstyles On Quotation
GHD Curls On
Colour
Tint €76.00 – €95.00
Tint & Floodlights €93.00 – €112.00
T-Bar Meche €85.00 – €112.00
Half Head Meche €112.00 – €127.00
Full Head Meche €116.00 – €141.00
Full Head Meche (Long Hair) €131.00 – €162.00
Balayage On Quotation
Treatments
Toners from €15.00
Creative toners from €25.00
Add Olaplex treatment for €15.00
Bodywave/Perms On Quotation
Karatin blowdry/12 week blow-dry from €150.00
Zen luxury hair extensions
Taped & I-Tipped-On Quotation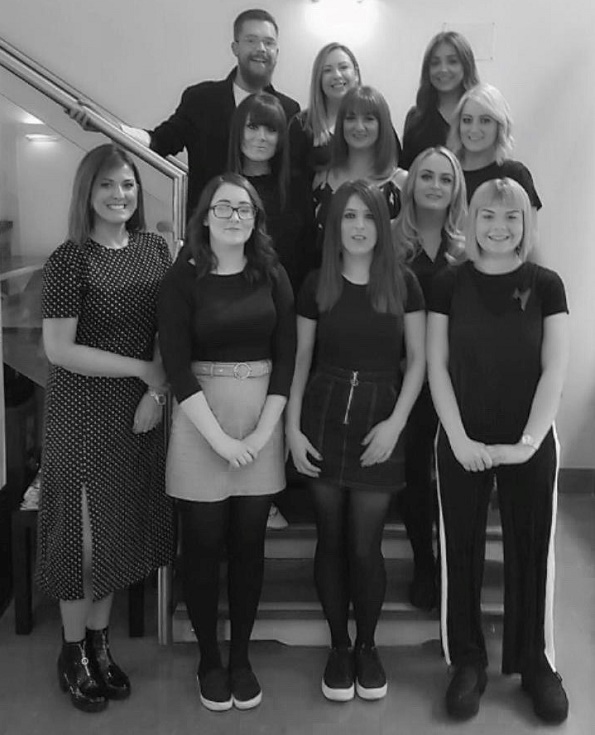 Naas Salon
Naas is our newest salon, opening in December 2012 in Tesco on the Monread Road. This is a 2000 square foot salon that incorporates a beauty salon on our mezzanine floor. The salon is loaded with versatile and talented hairstylists, many who have been with the company over 20 years.
With a wealth of knowledge in creative styling and extensive portfolio which include many trips to Sassoons. The team in Naas are particularly strong; they are motivated, focused and very team orientated. They are very serious about what they do for their clients whilst creating a fun and enjoyable atmosphere within the salon.
Our salon in Maynooth opened in June 2005 and is located at the Tesco shopping centre and has a fantastic clientele base.
The team at our Maynooth salon are a dedicated and friendly group of competent individuals, salon educators, "Extension Experts" and Artistic Colour Technicians. Always on the cutting edge of the latest trends. They are continually reinventing their techniques, keeping their loyal clientele looking and feeling fantastic.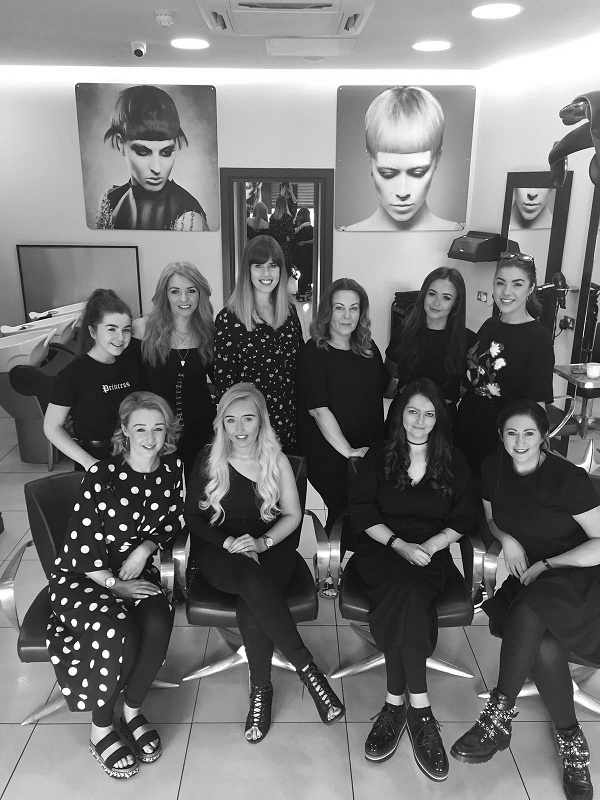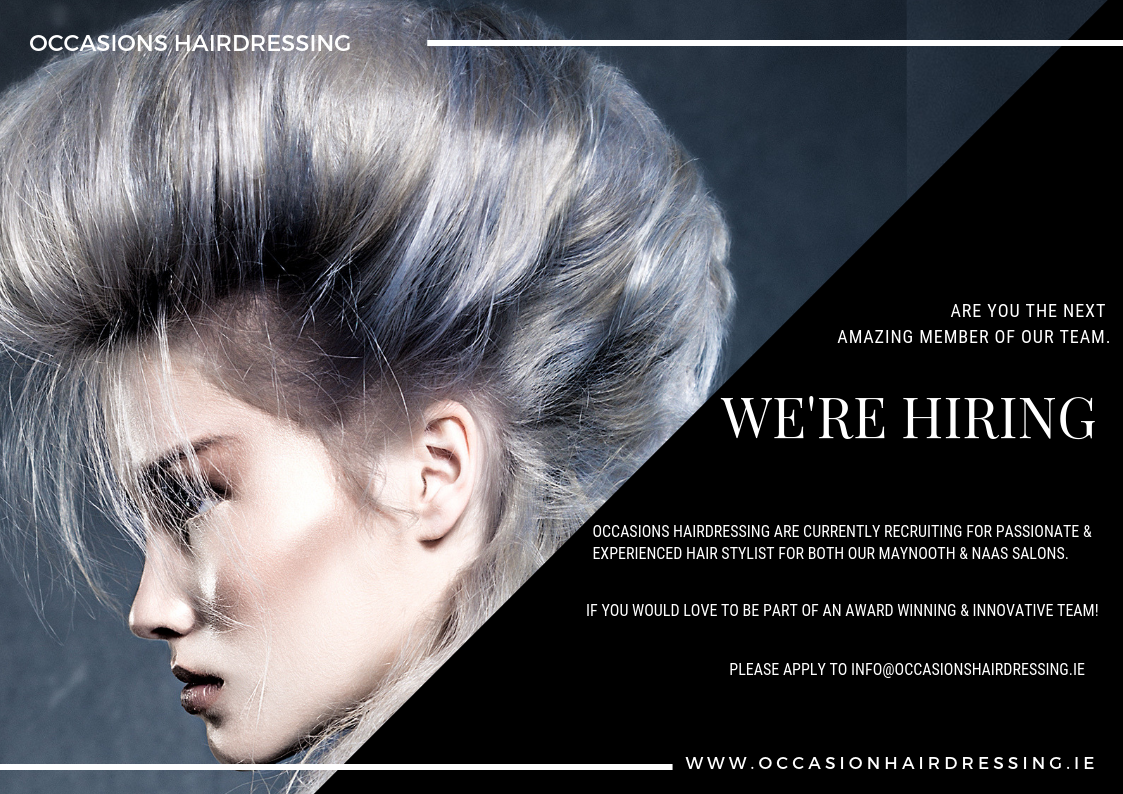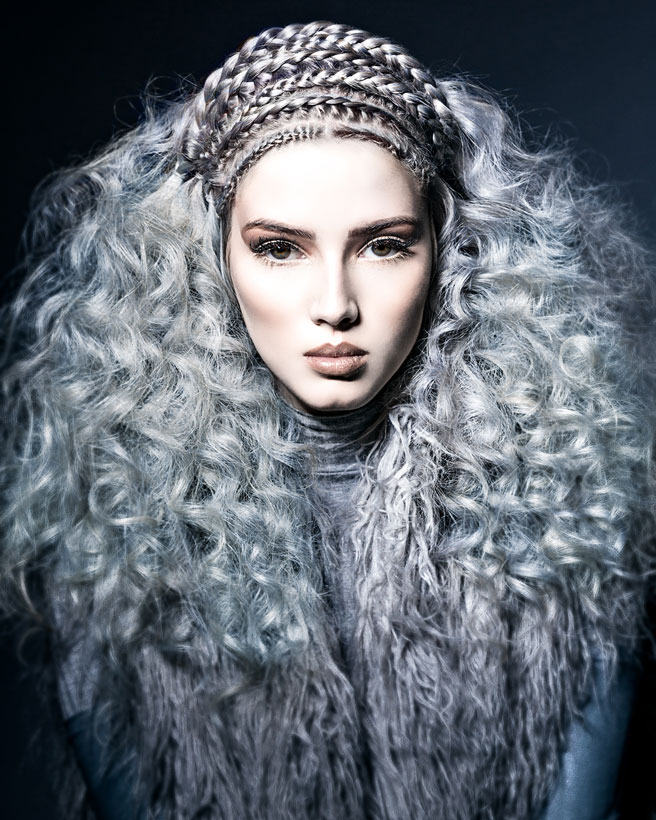 Contact Details
Naas : 18A Tesco Shopping Centre, Monread Road, Naas, Co. Kildare
Maynooth : 28 Carton Retail Park, Tesco Shopping Centre Maynooth, Co Kildare